Form a volunteer team with your church, work, or non-profit
Our volunteer teams make the greatest impact at ECTLC by achieving our purpose of equipping our participants to become happy, whole, and independent.
Whether it's helping at a fundraiser, serving meals, offering jobs, or giving financially, everyone has something to contribute towards ending homelessness.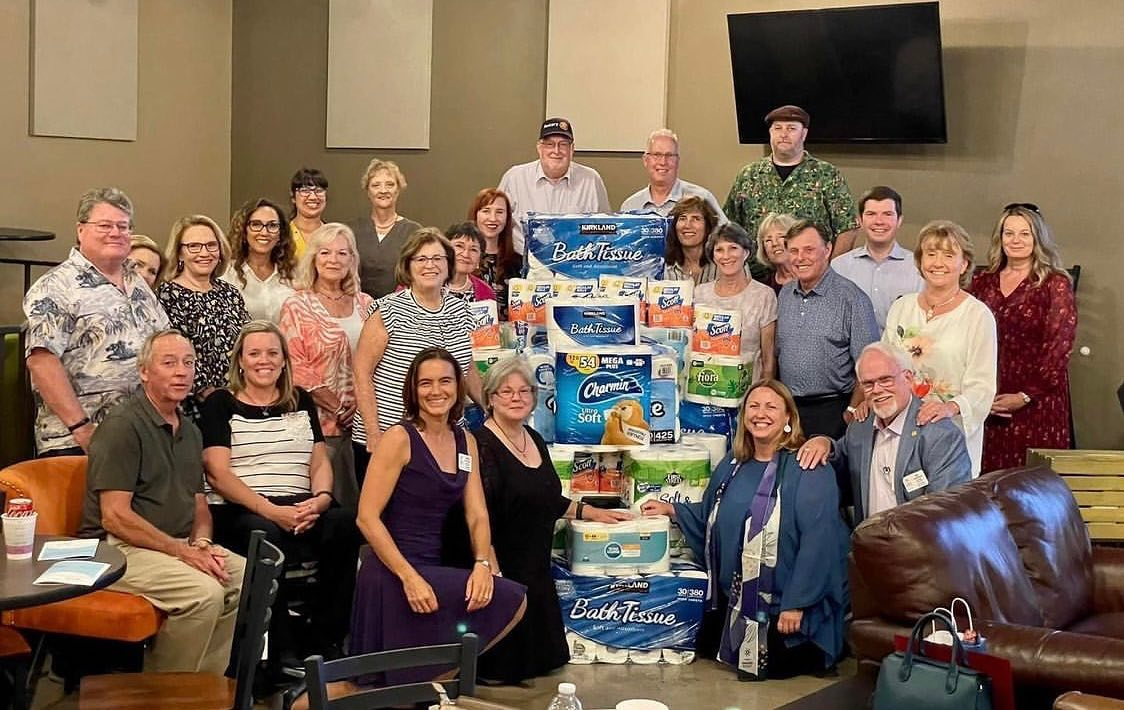 Santee / Lakeside Rotary's annual "Give A Sheet" toilet paper drive for ECTLC. Thank you for benefitting our participants. We are so grateful!
Every act of volunteer service matters! Here are just a few ways your team can help:
Every act of volunteer service matters! Here are just a few ways your team can help:
FOOD SERVICE
DONATE PERSONAL ITEMS
JOB TRAINING
TEACH ARTS AND CRAFTS
MUSIC INSTRUCTION
OFFER PROFESSIONAL SERVICES
FUNDRAISING AND EVENTS
CHILDREN'S MINISTRY
MINISTRY AND WORSHIP
LIFE SKILLS TRAINING
MAINTENANCE/BEAUTIFICATION PROJECTS
MORE
The life that changes might just be yours